ここから本文です。



Court noble story
Hashikazuki (Bowl-bearer)
This is a story that happened around Katano (present-day Osaka Prefecture) in Kawachi Province. As the daughter of Sanetaka, who was the governor of Bicchu, and his wife, I was brought up comfortably, with hobbies such as music and stories. When I was 13, my mother became ill. She placed a large bowl over my head, and drew her last breath as she prayed to Kannon of Hase-dera.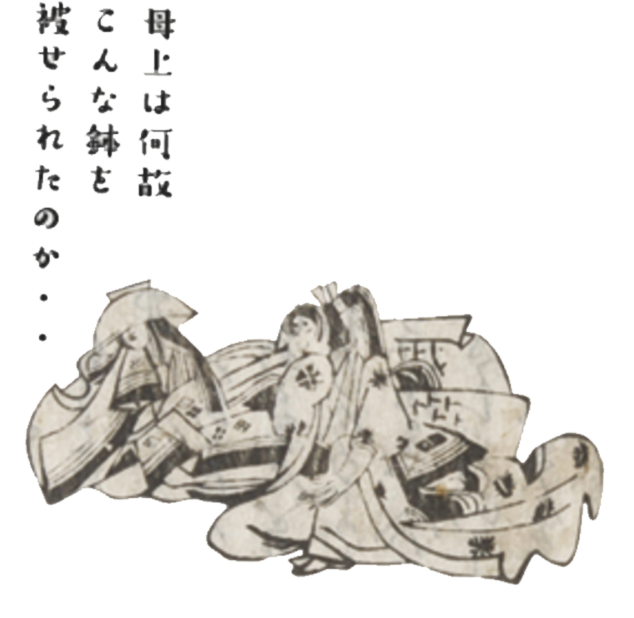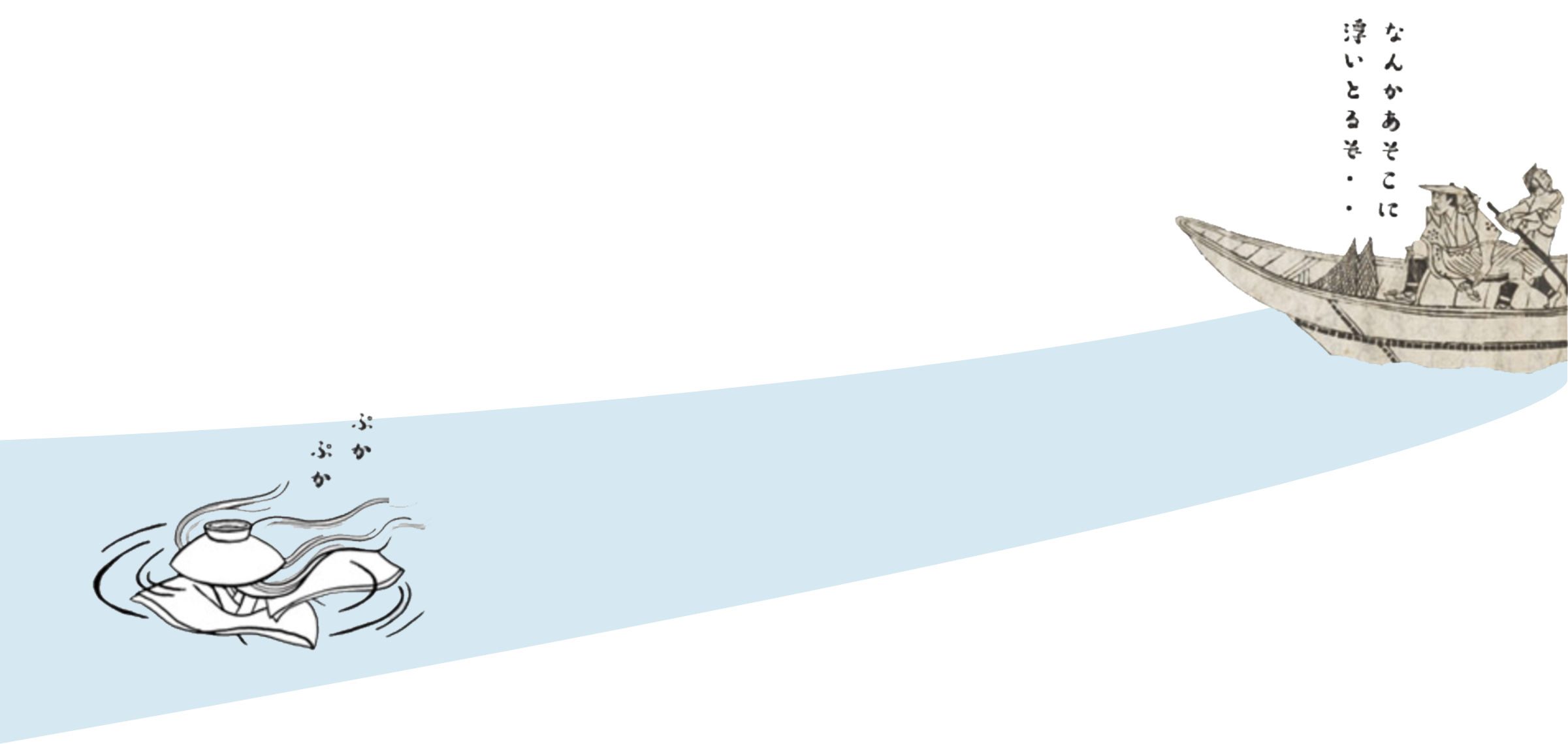 After that, I could not get the bowl off my head, and my stepmother and father threw me out of the house. Wanting to be with my mother, I threw myself in the river. However, the bowl became a life preserver and saved my life. I was pulled up onto the riverbank by a fisherman. With a bowl as a head and the body of a human…I wandered near and far, wherever my feet took me, while being laughed at and feared by the people I met.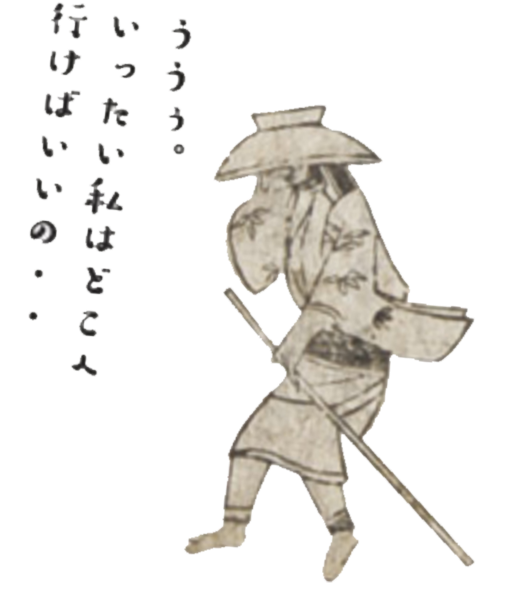 After some time, I was hired as a "bathroom kettle" by Yamakage no Sanmi no Chujo (third-rank lieutenant general of Yamakage), who was the provincial governor of Kawachi Province. As I worked hard for the people who came into the bathroom of his house, I don't know how it happened, but the youngest son of Sanmi no Chujo, or the prime minister, saw that the mouth that peeked out from under my bowl and my limbs were beautiful, and fell in love with me. We got married secretly, but as the prime minister's parents were worried about the future of the prime minister, a contest of brides for the son, called yomeawase, was held.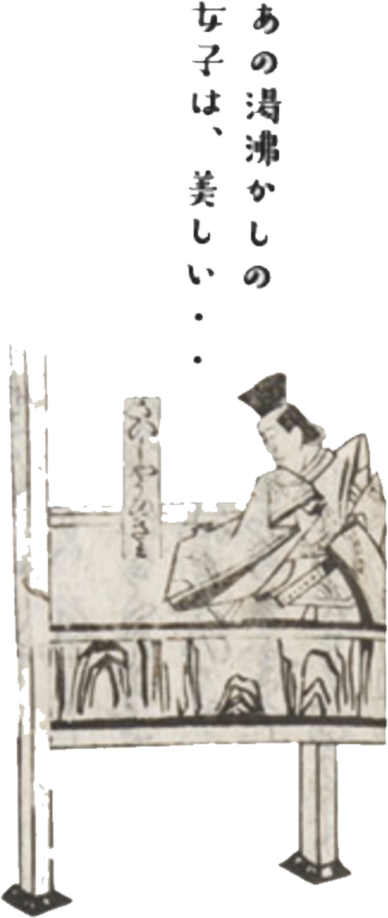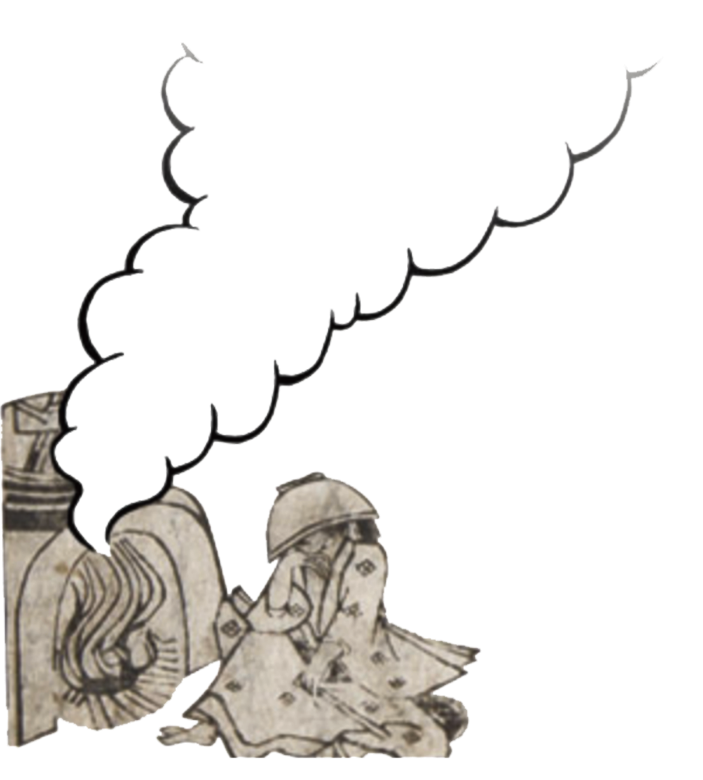 Because of how I looked, I knew that I would be embarrassed in the yomeawase. Unable to bear this, the prime minister was set on eloping with me. Just at that time, the bowl fell off my head, and my beautiful, true face became apparent. From inside the bowl, gold and silver treasures and a luxurious kimono appeared. In a hurry, I participated in the yomeawase. My beautiful and cultured appearance moved the hearts of my father-in-law and mother-in-law. My marriage to the prime minister was openly recognized, and we lived happily ever after.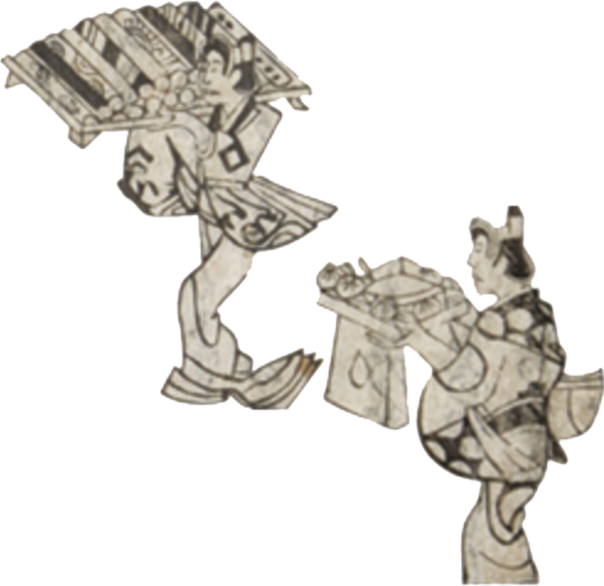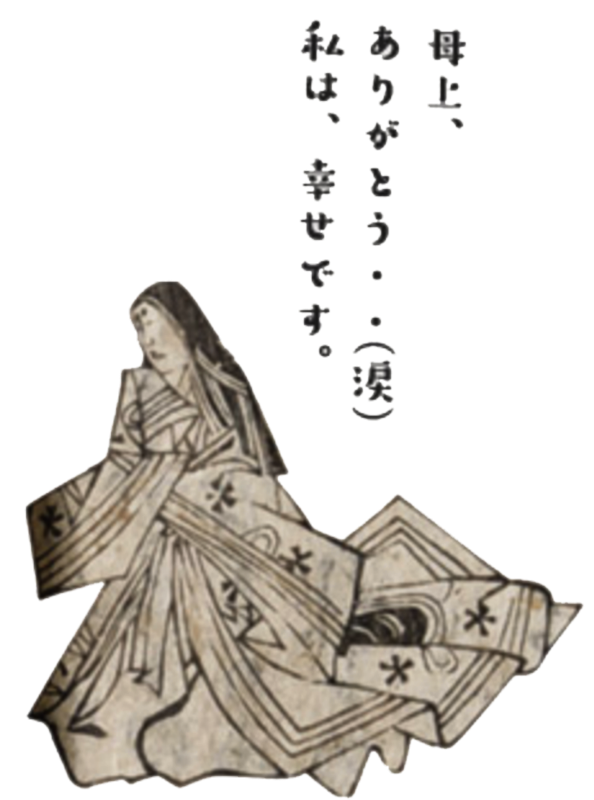 ここまでが本文です。