ここから本文です。



Story of non-humans
Hyakki Yagyo Emaki
(Night Parade of One Hundred Demons)
On the night when I was invited to my estranged, younger sister mouse's wedding ceremony, I heard a strange sound as I opened my eyes. There appeared to be an old screen in the room. The screen fluttered, and rays of light came in through the gaps. "Hello? Is someone here?" Giggling. Crumpling. I strained my ears and heard various sounds. I knew someone with a similar voice, but I could not remember who it was.

On a kimono rack nearby, there was a hakama skirt, hanging as if someone had taken it off and flung it on there. It looked like a deer and it also looked like a snake. I also thought that I had the same hakama, but I could not remember.

I strained my ears and heard strange noises in the dark. Fluff. Slither. Whiz.

The tattered cloth was light. It seemed to be swaying even though there was no wind. Rustle. Buzz. "Is there something inside? From underneath the moving cloth, I saw something that looked like a nail gleaming. "There is nobody inside…" It sounded like a voice.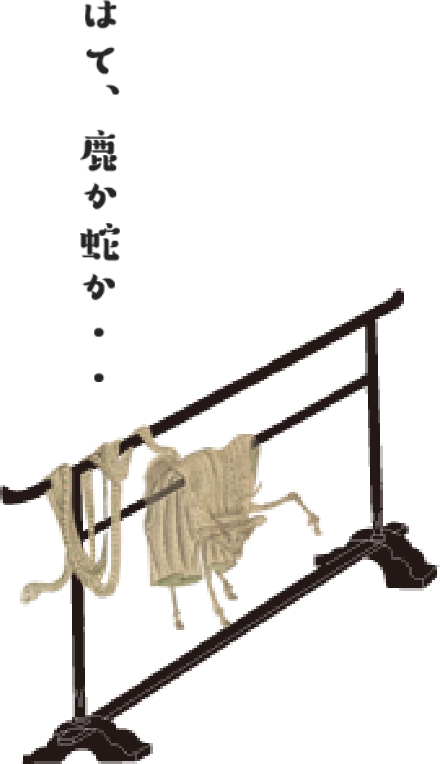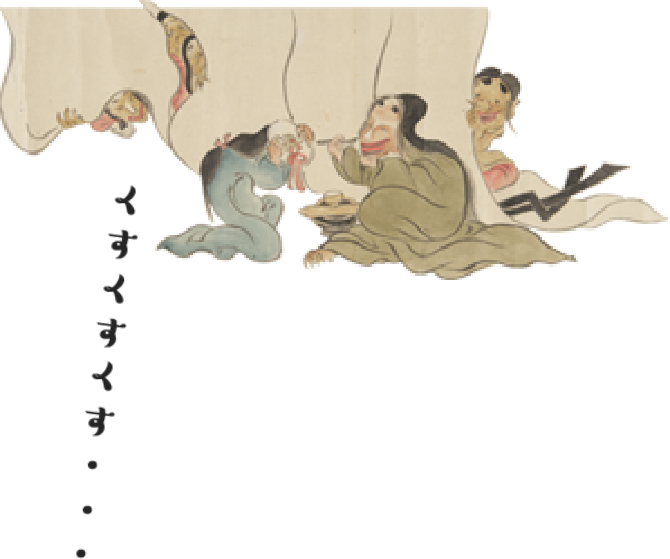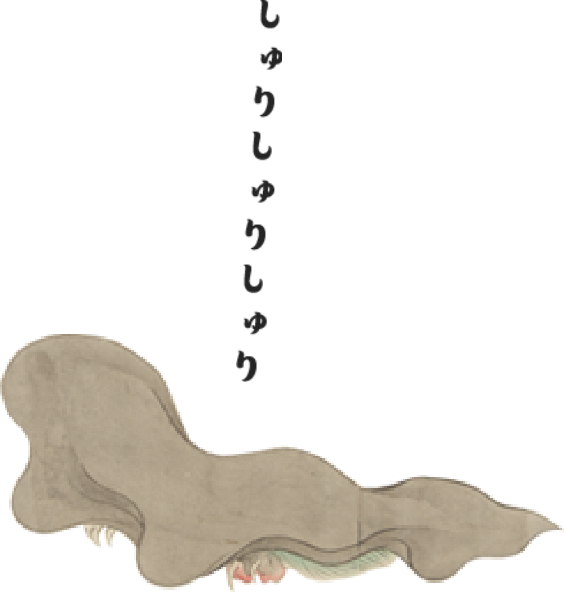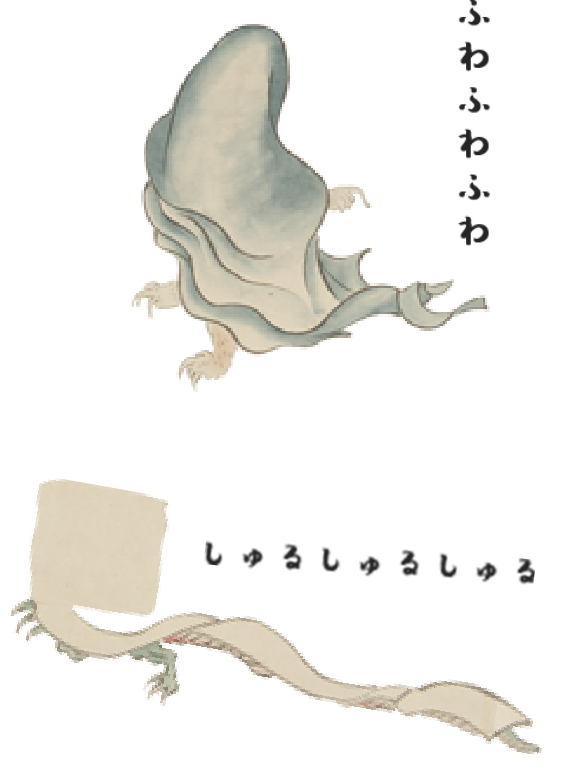 Splash. Gulp. Gurgle. "Here, here, here. Have a drink." Oh? Is the banquet still going on?

A sake bottle and sake decanter were floating in air. It looked though the sake was being poured. A wooden stand looked like it was tilting the cup and drinking the sake. The wooden stand's face was drunk and bright red. "A famous sake that is medicine to humans and poison to ogres." "Jinpen Kidoku Shu" The sake bottle and decanter spoke in a sing-song voice. Giggling…Giggling…Giggling… At closer inspection, the props were not floating. Rather, the props were heads, and there were bodies attached below the props. Shudder.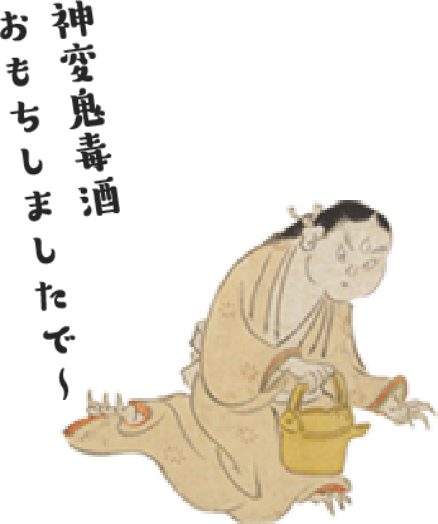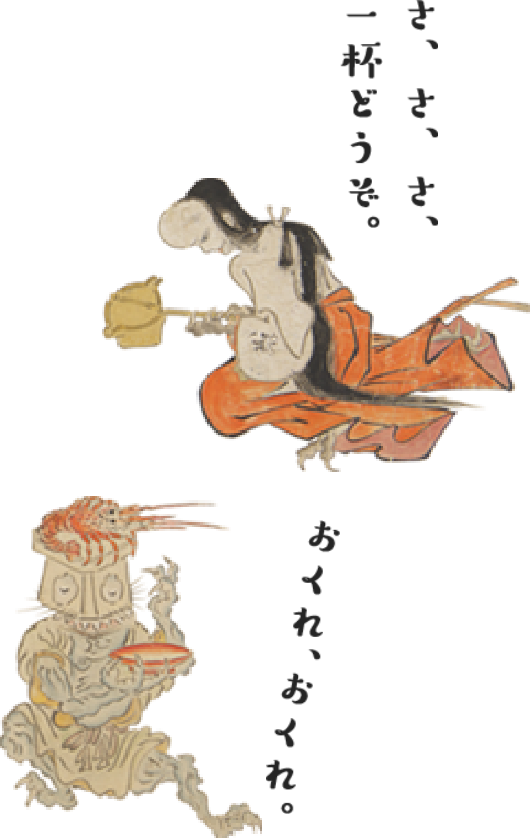 A pan as a head, and a human for the body. An iron pot used for cooking rice as a head, and a human for the body. A bell as a head, and a human for the body.

Stickiness. Water lapping.
"How chilling. Where in the far reaches of the mountains did they come from? These old props have transformed, and these bodies have taken the shape of props!" There was once a story where old tools and props turn into spirits after one hundred years, and become artifact spirits.
The reason why gohei wands and gorinto gravestones, which are supposed to be sacred, and even ritual articles and ritual implements have transformed themselves, is because one hundred years have passed, neglected by human beings.
"How pitiful…"

Even the tiger skin and raccoon skin of rugs processed by human hands are brought back in the form of animals, and transform and look as though they are moving. Wow.
If lifeless props can be transformed, it must be easy for animals to transform. They must live a long life of one hundred years and transform into human beings. Foxes, frogs, snails, clams, turban shells… Pitter patter. Wet and glistening.
Shudder.
Something about it was nostalgic, though, and warming.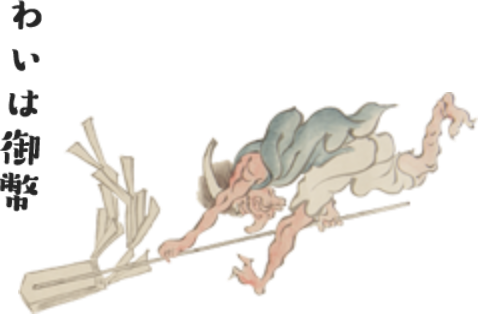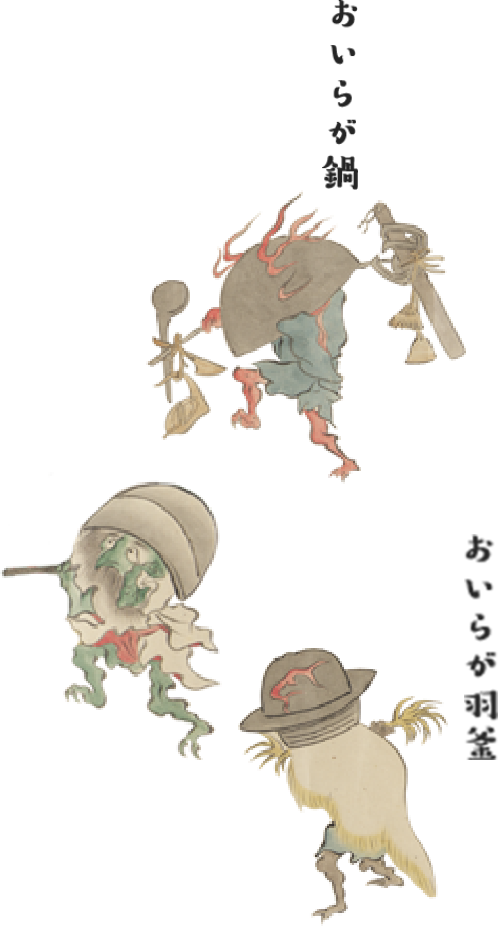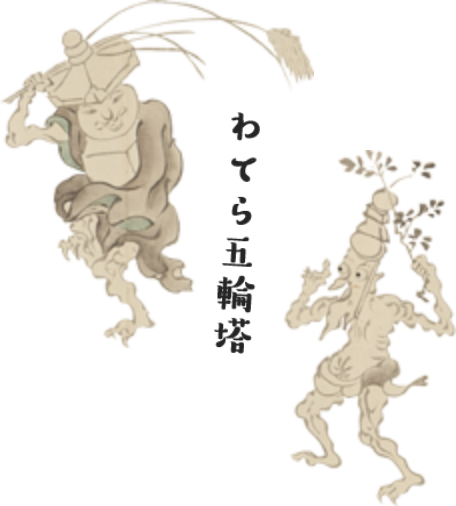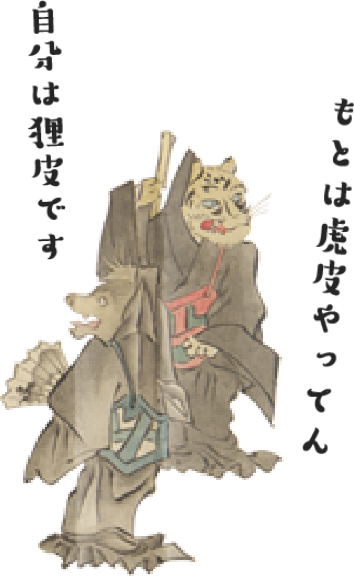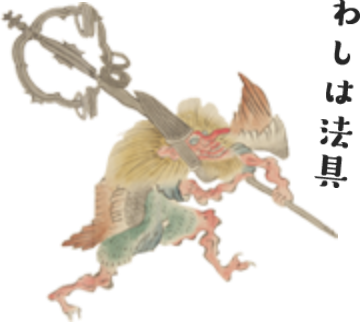 "Oh, that's right."
All of a sudden, I realized there was a feeling in my heart that something like one hundred years had passed without even thinking about it.
This was no doubt an unsightly feeling, and I had kept it pent up inside of me all these years.

My younger sister, who was three years younger than me, is clever and beautiful, and was well-liked by everyone when she was growing up. My sister followed me around, and I thought that it was cruel of my sister to go out of her way to and stick to me, even though she could have been spent her time with anyone else. I was hateful of her. We grew apart, and many years passed by.
"Can't you give me your blessing?!"
The artifact spirit started crawling out, and even the demon in my heart was startled.
The artifact spirit was a part of me.
The demon in my heart pried open an old box that was in a corner, and crawled out.
My younger sister, whom I saw for the first time in more than ten years.
My younger sister, who held a wedding ceremony.
Even so, I felt admiration more for my sister than anyone else, and I was the one who was obsessed with this fascination. "Don't go!"

When I woke up to the sound of my own cry, the night was over. After apologizing to my parents for drinking endlessly and acting disgracefully, I hurried back home without seeing my younger mouse sister.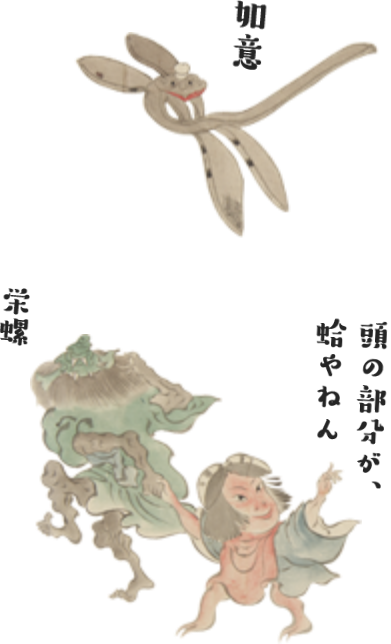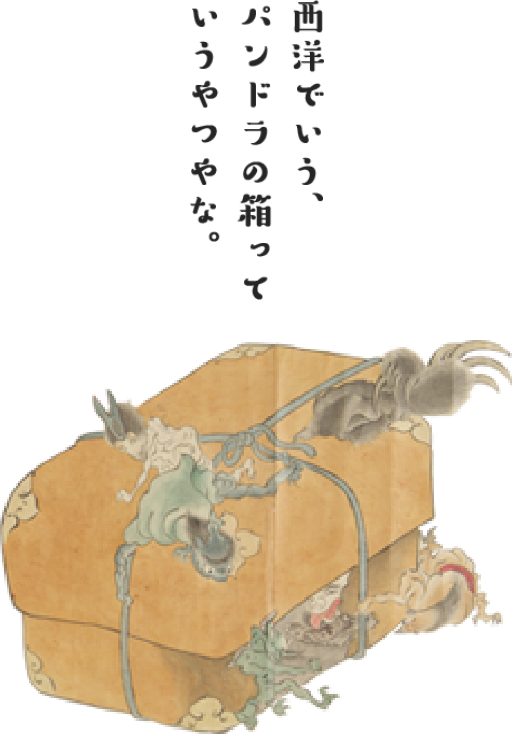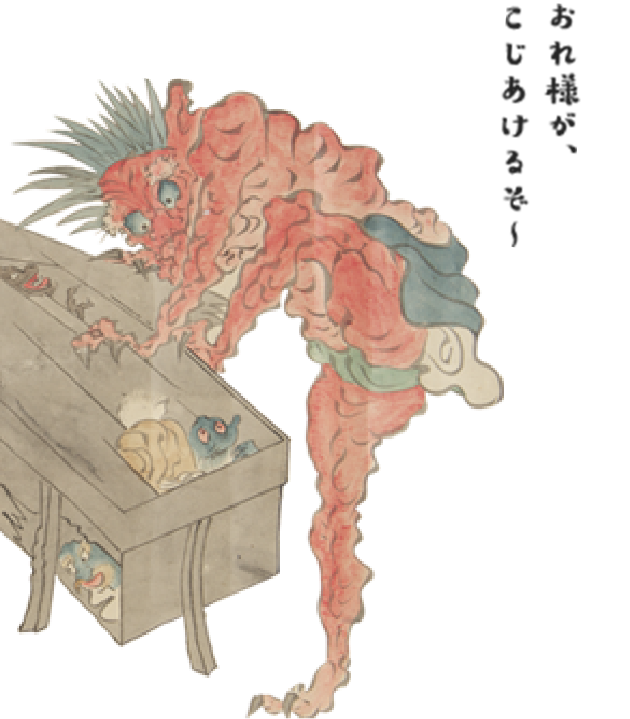 ここまでが本文です。