ここから本文です。



Samurai story
Momotaro emaki
(Tale of Peach Boy Momotaro)
Once upon a time, there lived an old man and woman. They did not have any children, and everyday they prayed, "Please give us children." One day, the old man went up the mountain to cut grass as usual, and the old woman went to the river to do laundry, as usual.

This day, however a peach flowed down from the upper reaches of the river.
Plop.
Plop.


The old woman picked up the peach from the river, and ate part of it. When the old man returned from the mountain, he ran into the old woman, who had transformed into a young woman, turning her into a completely different person. The old woman, who had become young, fed the astonished old man the rest of the peach.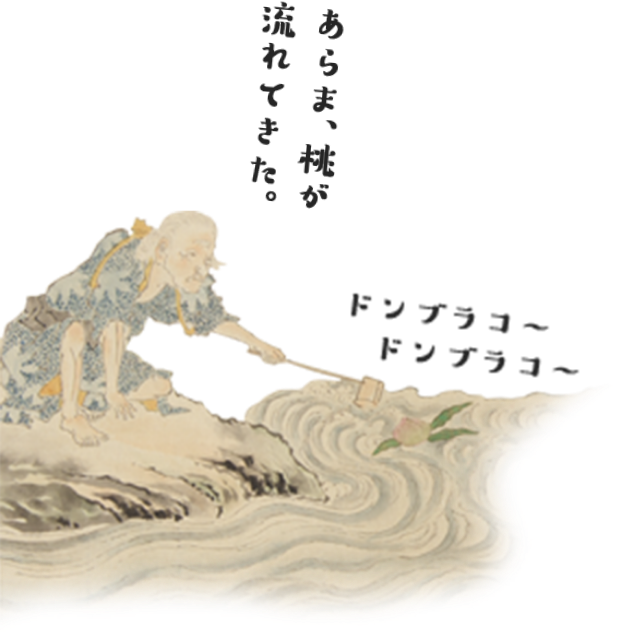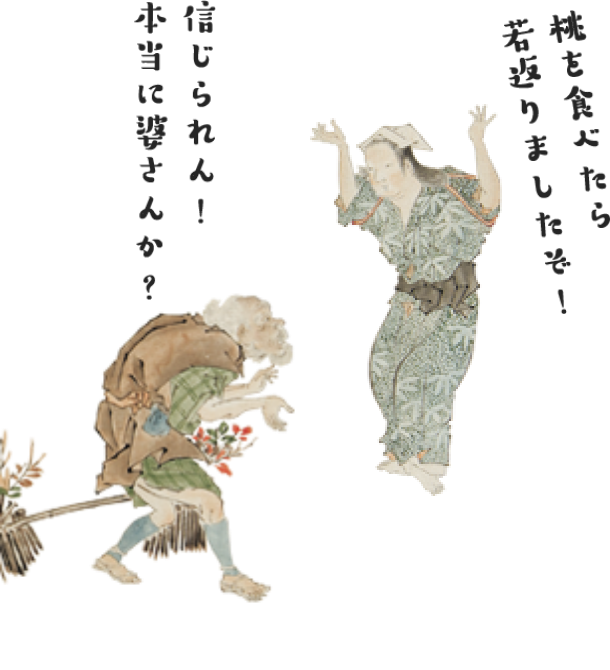 The old man and woman, who had both transformed into young people, conceived a boy.

The two named the boy "Momotaro" and brought him up with great care.
Momotaro grew up rapidly. He was naturally powerful, and his strength was no match for anyone.
One day, Momotaro heard from some travelers that the ogres that lived on Onigashima were causing trouble to human beings.
When Momotaro returned home, he immediately started sharpening his sword, and made preparations to set out.
The old man and woman, who were worried about Momotaro, gave him "millet dumplings," and prayed to the local god for Momotaro's safety.
After setting out on his travels, Momotaro, wanting to eat a millet dumpling, stretched his hand out towards his hip. A monkey then appeared and said, "That dumpling looks delicious. May I have one?"
"Sure. I am on my way to chase out ogres. I will give you one if you come with me."
The monkey then joined Momotaro.
As they were walking in the mountain, a dog and pheasant appeared.
"That dumpling looks delicious. May we have one?"
The dog and pheasant, who received a dumpling, joined Momotaro.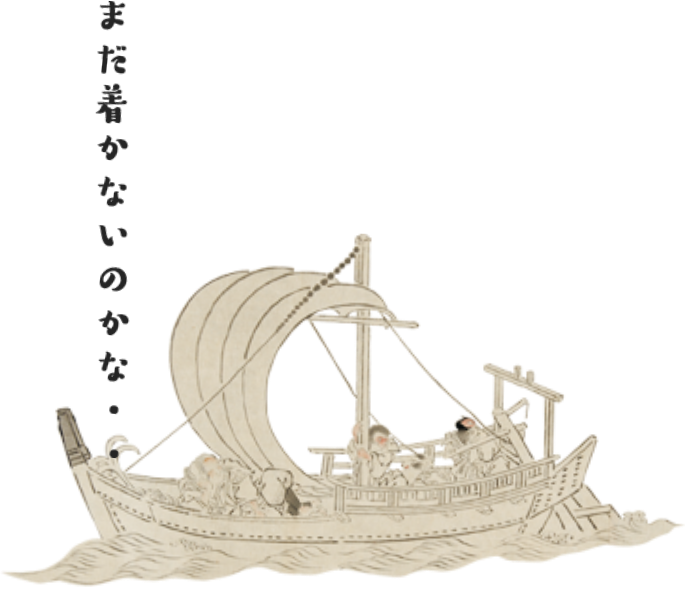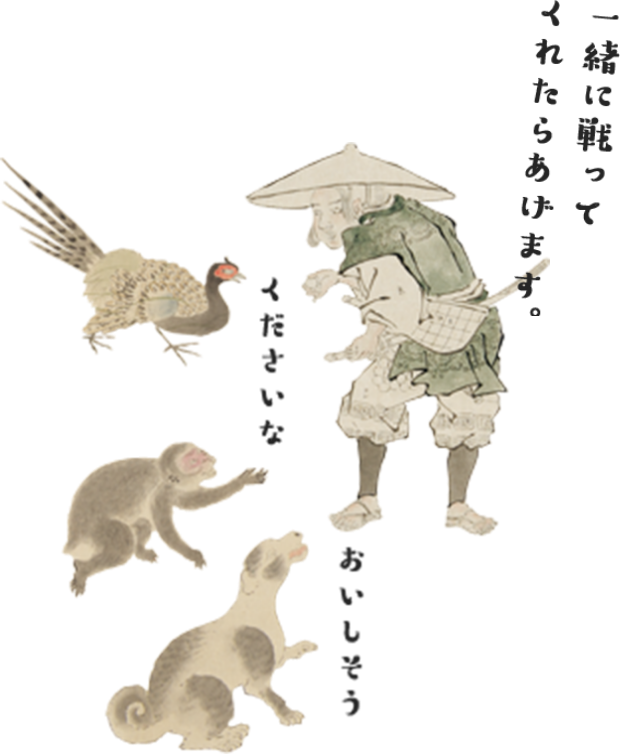 Momotaro, the monkey, dog and pheasant joined their powers together to sail a boat, and crossed the sea towards Onigashima.
As they landed on Onigashima, they found the hall inhabited by the ogres right away. Momotaro broke down the doors of the gate to the hall with his natural strength. Alarmed and confused, the ogres realized that they were no match for Momotaro and his group.
The ogres gave Momotaro treasures such as a cloak of invisibility and invisible hat, and surrendered.

After chasing out the ogres, Momotaro returned to the old man and woman, and everyone lived happily ever after. The end.
ここまでが本文です。