ここから本文です。



Samurai story
Shuten-doji / Mount Oe
The time is during that of the Emperor of Engi. There lived an ogre named Shuten-doji on Mount Oe (present-day Kyoto Prefecture) in Tanba Province. He haunted not only the provinces nearby and the provinces far away, but the imperial capital of Kyoto as well, and kidnapped young and beautiful daughters of noble families.

The worried families spoke with the Emperor, who delegated Minamoto no Yorimitsu and his top four warriors (*Usui Sadamitsu, Urabe no Suetake, Watanabe no Tsuna, Sakata no Kintoki), and Fujiwara no Yasumasa, imperial commander, and ordered them to chase out the ogres.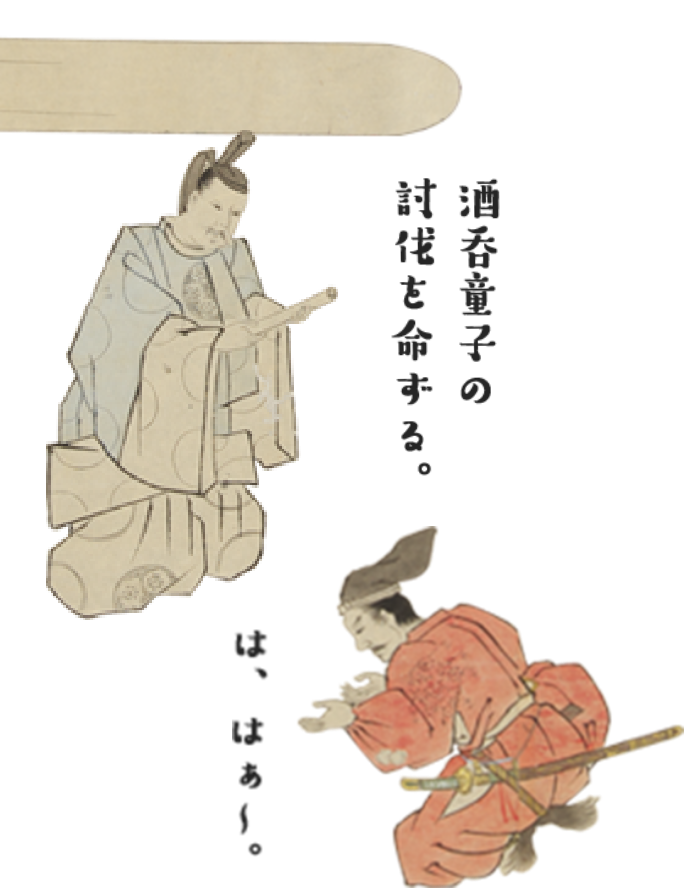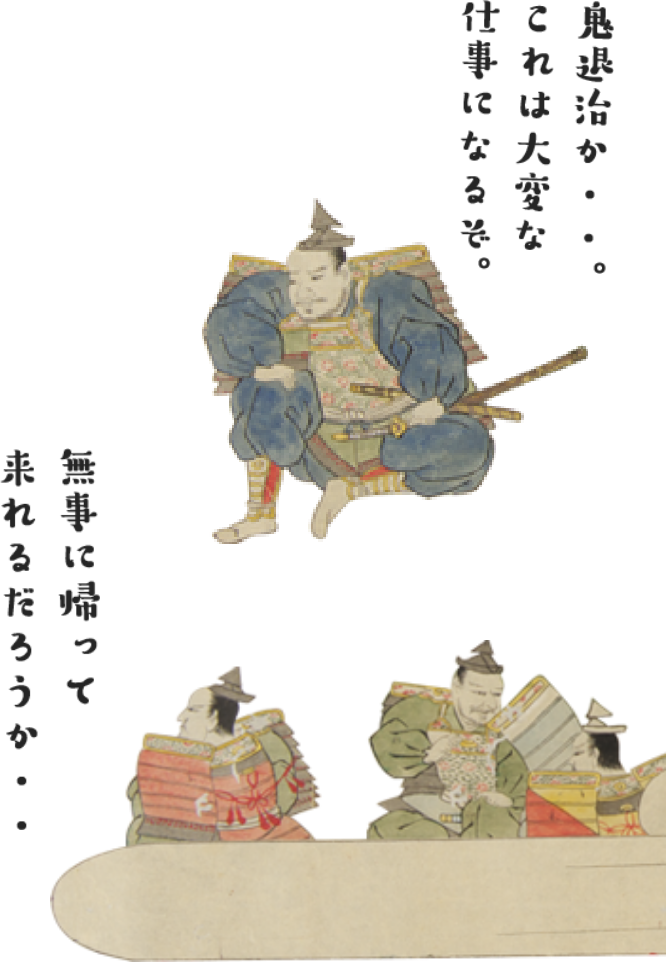 The six men were all brave and renowned nobles, and they prepared themselves, knowing that ogres are not dealt with by ordinary means. First, they made devotional visits to Iwashimizu Hachimangu, Sumiyoshi Myojin, and Kumano Gongen, and disguised themselves as mountain priests before setting out towards Mount Oe. As they became lost on steep mountain roads, they met three mysterious old men. They gave the nobles sake called "Jinpen Kidoku Shu" that turns into medicine for humans and poison for ogres, and were also given directions.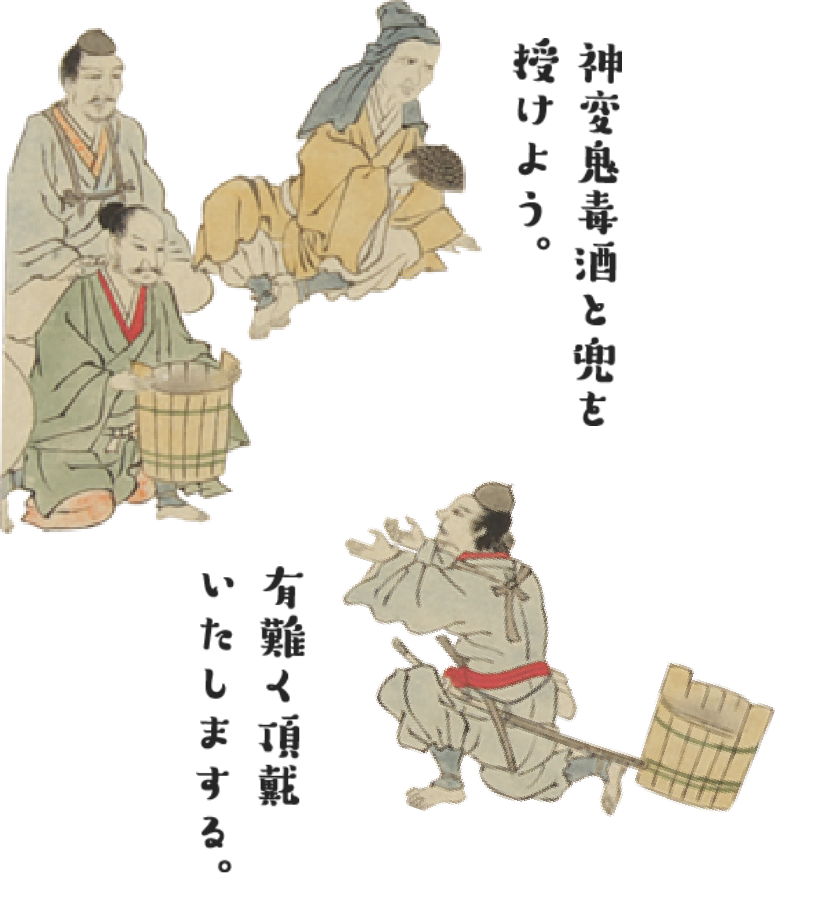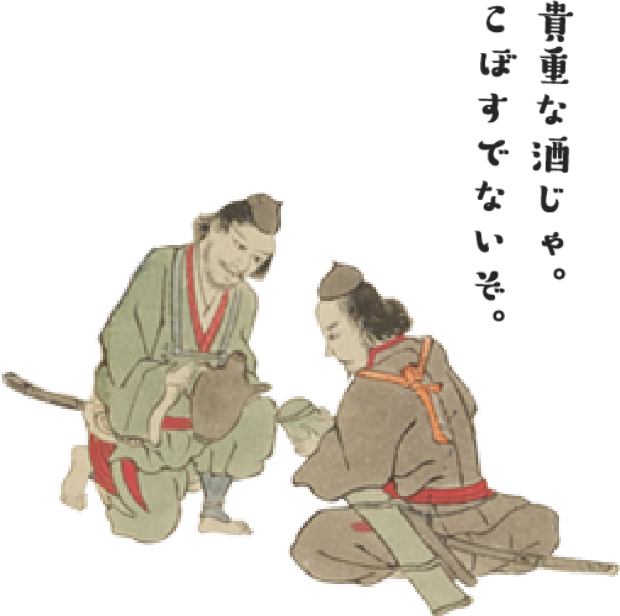 The six men who successfully reached Onigajyo faced Shuten-doji. However, Shuten-doji and his underling, Ibaraki-doji, suspected that Yorimitsu and his group were not mountain priests but military commanders.

But Yorimitsu and his men were able to earn the trust of Shuten-doji, by pretending to know nothing about the strangers they had accidentally met, and by performing a dance, keeping in step with the ogres. They were also successful in giving Shuten-doji and the other ogres the special sake that they had brought.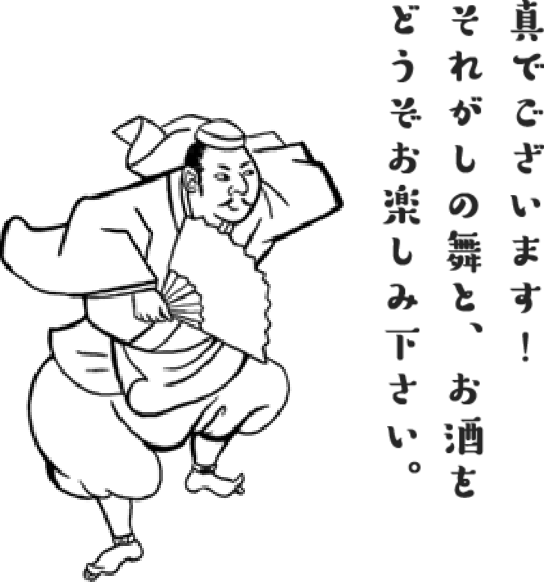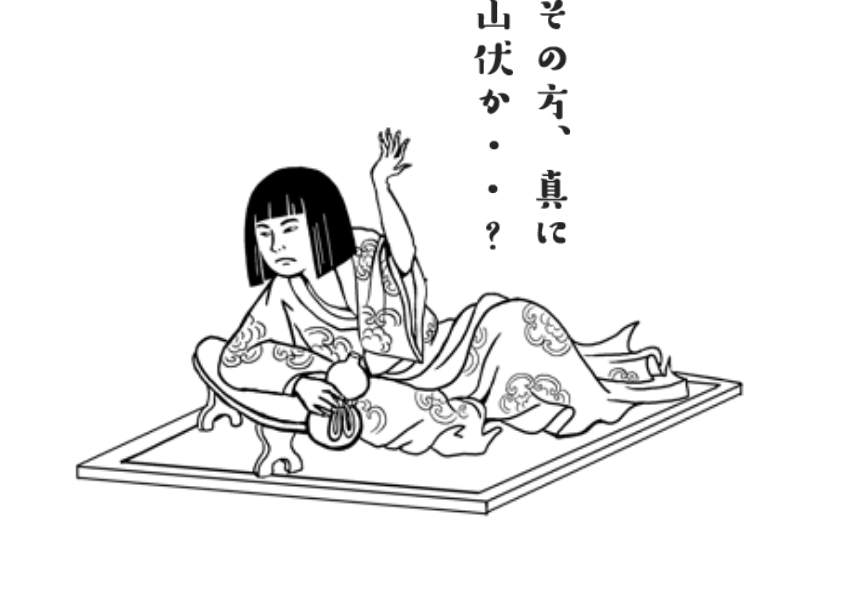 As he crept into his sleeping quarters, Shuten-doji showed his true identity and slept soundly, in the form of an ogre. The three old men appeared again, tied together Shuten-doji's hands and feet, and ordered Yorimitsu to cut off his head. The old men turned out to be the incarnation of gods. Yorimitsu beheaded Shuten-doji. The remaining five warriors fought with the underling ogres. Yorimitsu and his men who exterminated the ogres in such a way saved the princesses, and returned to a world of peace in the capital.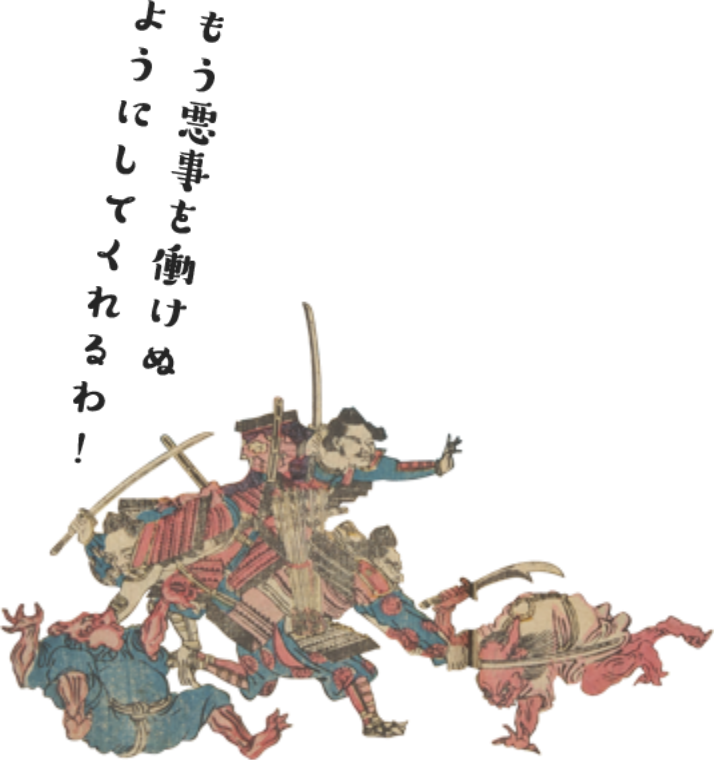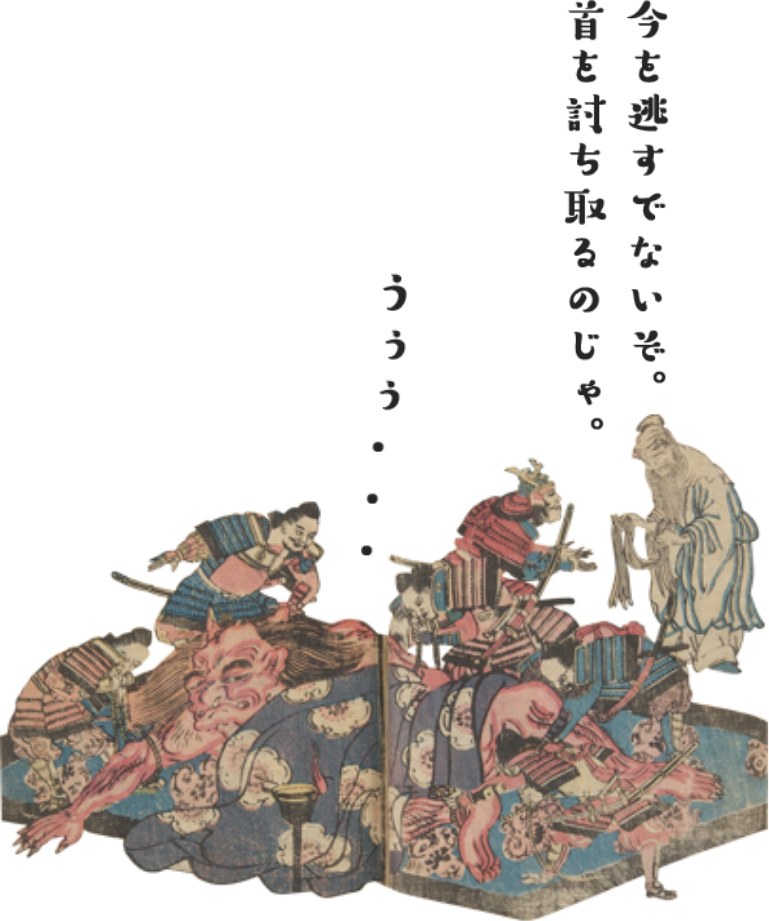 ここまでが本文です。