ここから本文です。



Religious story
Dojoji engi emaki
I, Kiyohime, decided in my heart that if I were to be bound to someone, it would be this man. His name was Anchin, and he was a monk that went on pilgrimages to various holy places all over the country. That year was the year of the pilgrimage to Kumano, and Anchin stayed for one night at my house in Kii Province (present-day Wakayama Prefecture). That night, I made a bold move and proposed to him. He promised me, "After I visit Kumano, I will definitely come back."
After his pilgrimage to Kumano, he detoured around my house, and he set out on his journey without returning to me. Impatiently, I chased him.
I crossed the bridgeless Kirime River, and the flow of the river swept me off my feet.
As I passed Kirime Shrine, I saw him. When he noticed me, he threw down all of his belongings, and ran away.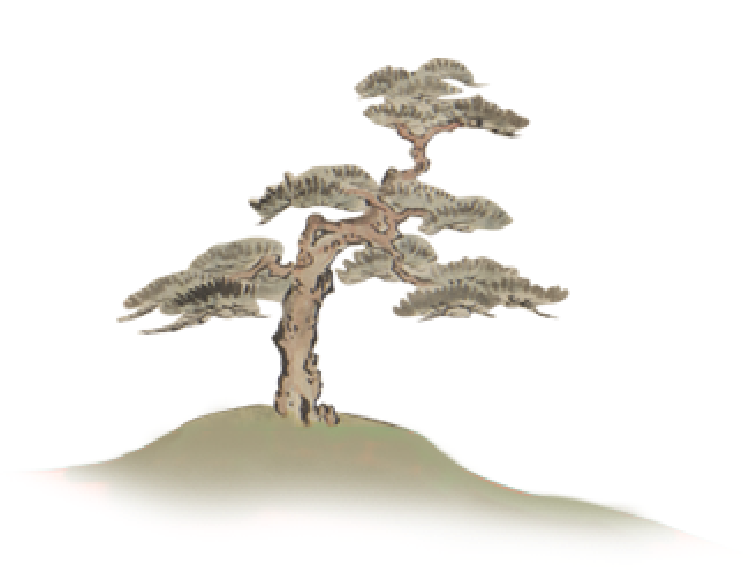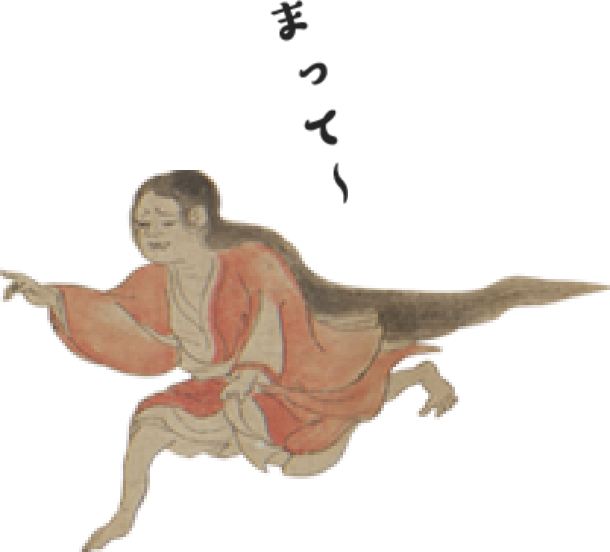 Around Tsuchino, I sat down on a rock to take a short rest. My breath, which I thought was simply a breath, was not clear, but rather bright red fire!
Anchin was running away on the path ahead.

I continued to chase him. The path, however, was blocked by the Hidaka River, which was flowing with water. The boatman, as requested by Anchin beforehand, did not take out a boat for me. Then, I removed my kimono.
Splash. I jumped into the river.
Looking at my body that had jumped into the Hidaka River, I saw that I had turned into a serpent…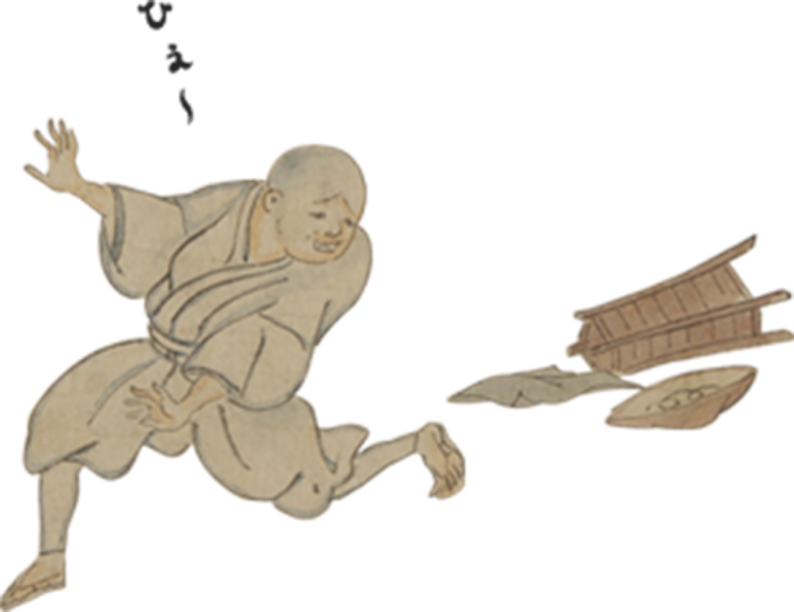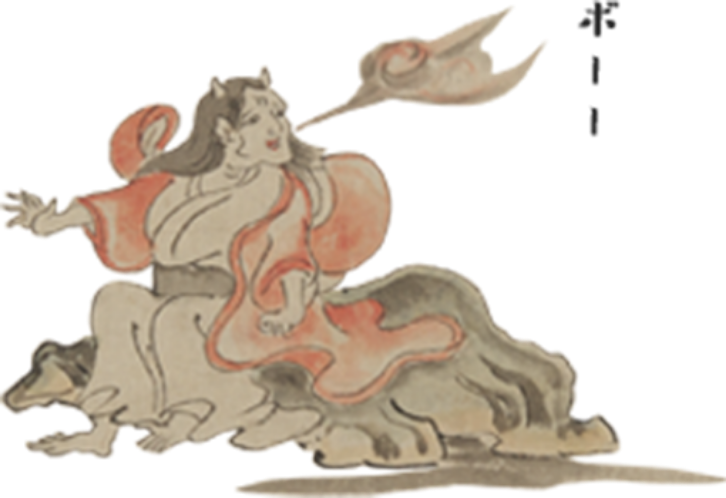 Anchin ran away towards Dojo-ji, which was just ahead. He had lowered the temple bell and was hiding inside the bell.When I reached Dojo-ji, there was no one on the grounds other than monks. After I circled around the temple four or five times, I sniffed out Anchin's trail. (Since I had apparently turned into a serpent.)
It was clear that Anchin was inside the temple bell.
I wrapped my serpent's body around the bell, rang the bell with my tail, and spewed flames. After doing so for half a day, I left.
The monks moved the bell out of the way, but Anchin had already died. He was reduced to small bones, burned to a crisp by the flames.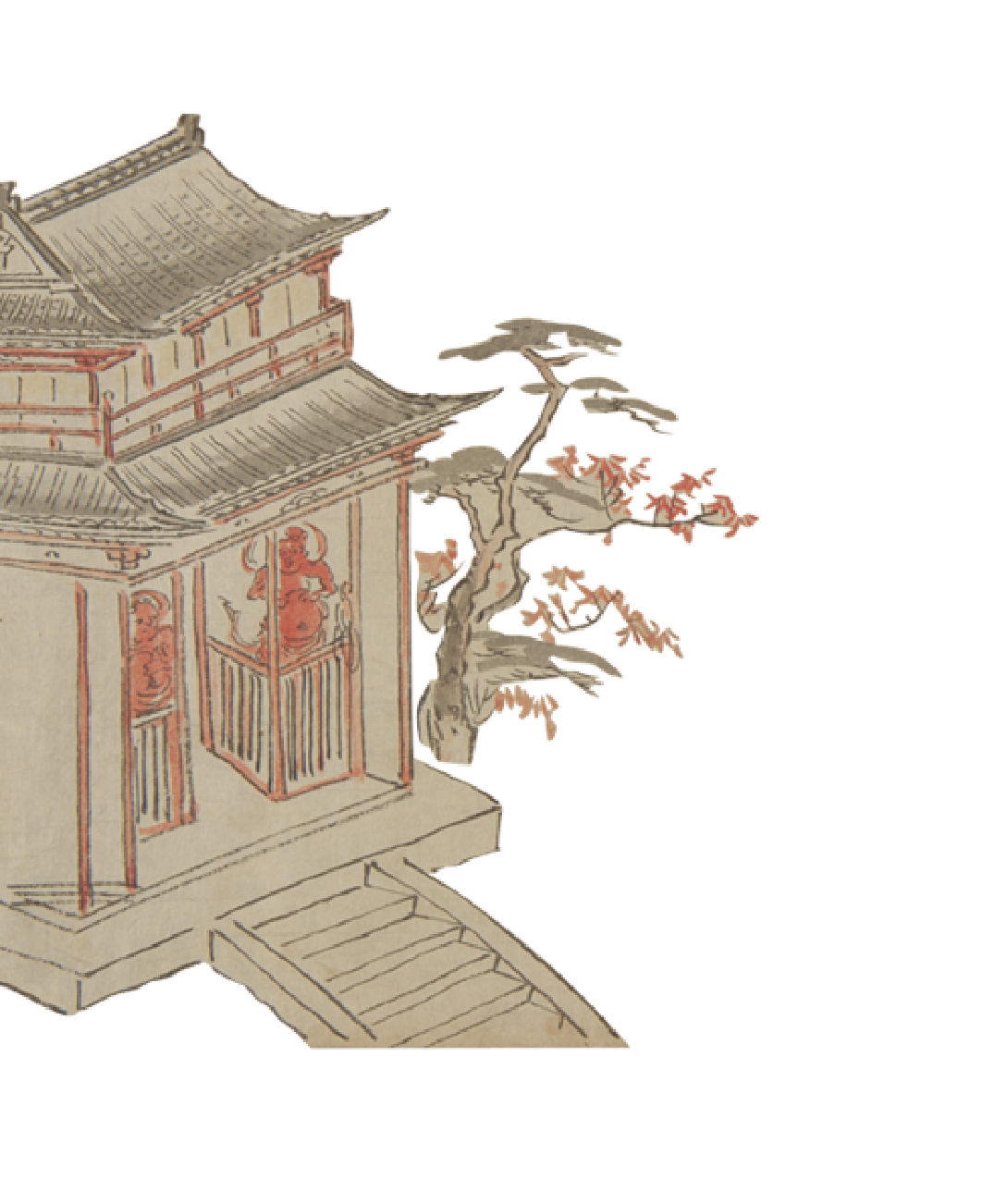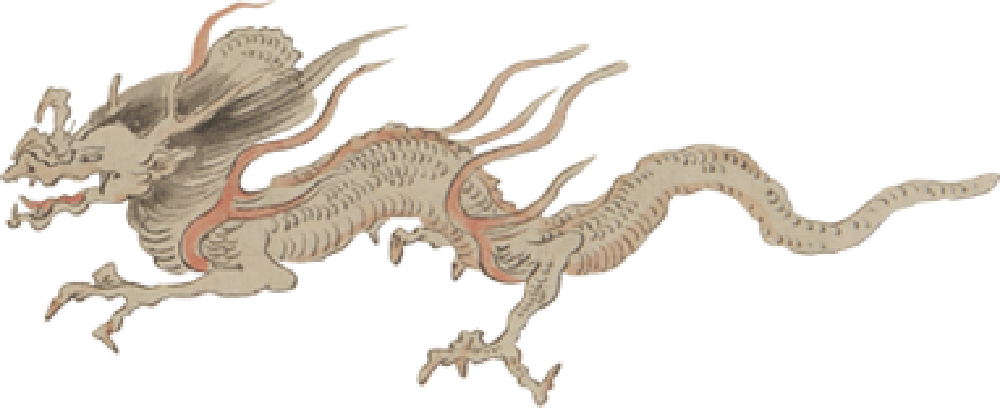 One day later, two serpents appeared in the dream of a monk at Dojo-ji, and told him the following.
"We are Anchin and Kiyohime. We became husband and wife in the form of serpents, but we are suffering in this world of serpents after death."
The monks at Dojo-ji transcribed the Ichijo Myoho's Lotus Sutra, and performed a Buddhist memorial service to release them from the serpent world.
That night, Anchin and Kiyohime appeared in the monk's dream again, but this time as beautiful heavenly angels. With the blessing of the Lotus Sutra, Anchin was reincarnated as Tusita, and Kiyohime was reincarnated as Tavatimsa.
Since then, it is said that Dojo-ji resounds with voices reciting the Lotus Sutra, even today.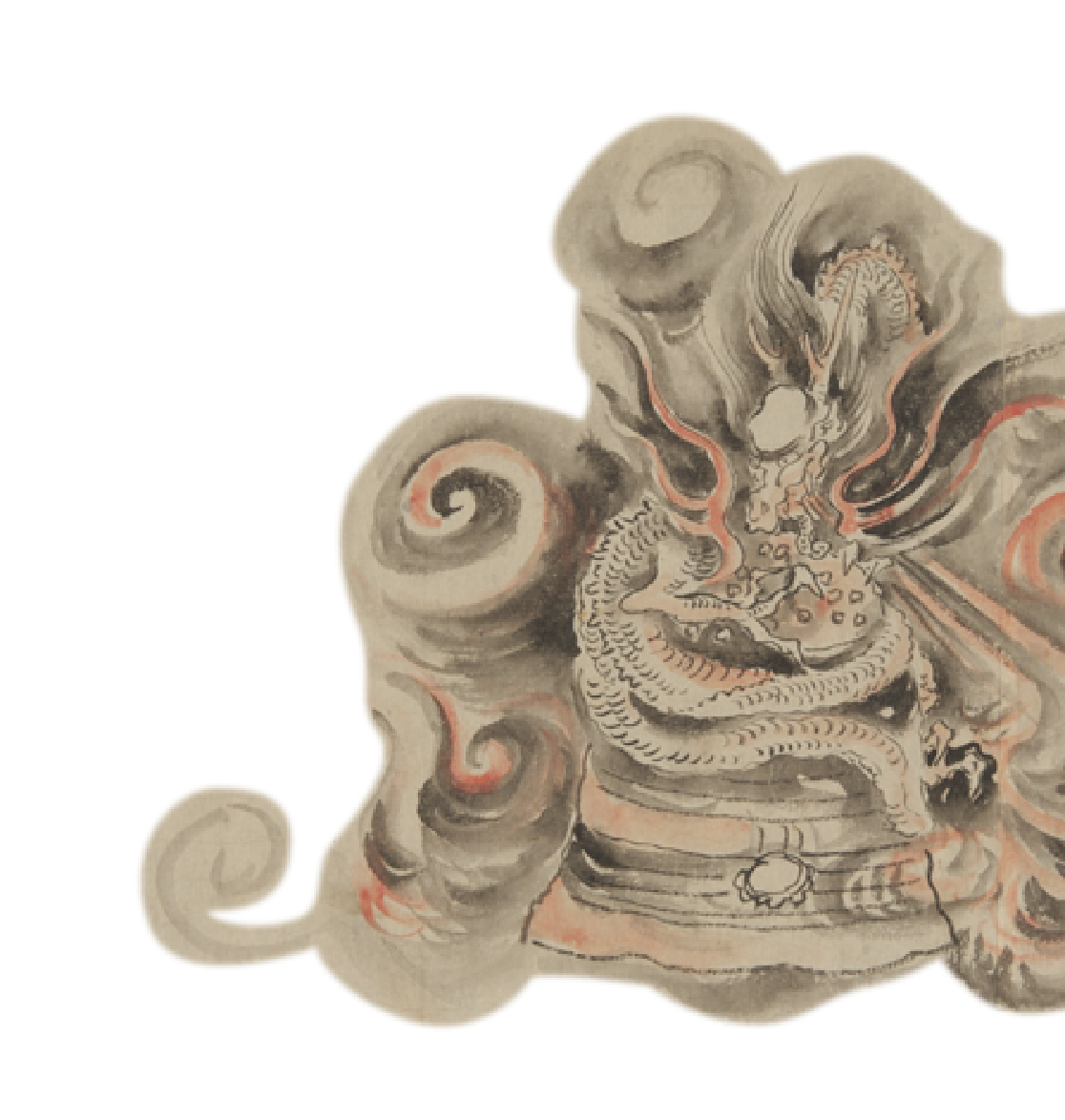 ここまでが本文です。